Your satisfaction is everything to us. As an accommodation that provides a unique concept, in the midst of nature. Green Valley provides a variety of facility for your convenience. Our accommodation lies in the midst of nature, which would be a delight for anyone who wants to spend time with loved ones.
AKASIA HALL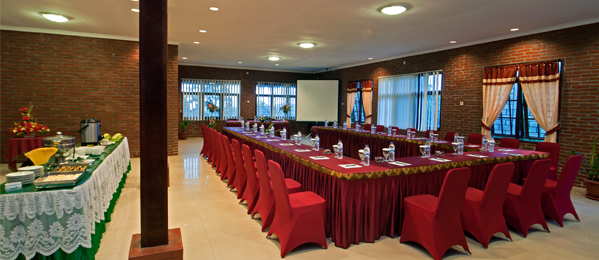 This hall has the most strategic location in the accommodation, adjacent to the Bamboo Restaurant. This will make it easier to order food and beverages. Acacia Hall has a bamboo architectural concept, which has a 'back to nature' atmosphere, yet comfortable. With a diverse setting, this hall cans accommodate 45 to 200 people.
MAWAR HALL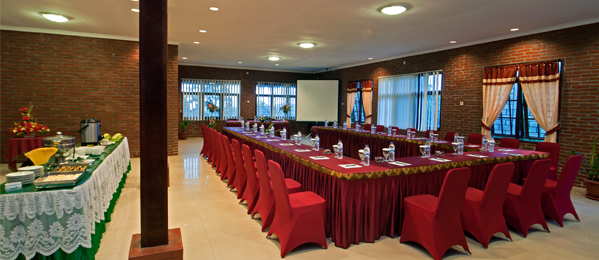 Rose Hall is located on the 2nd floor. In this hall, you would have an advantage, as you can enjoy the scenery from all around the accommodation. The best view ever. This hall is perfect for more private matters. With a variety of arrangements, this hall can accommodate 25 to 175 people. Do not waste the opportunity to have such a breathtaking view to complement your next meeting
TENDA HALL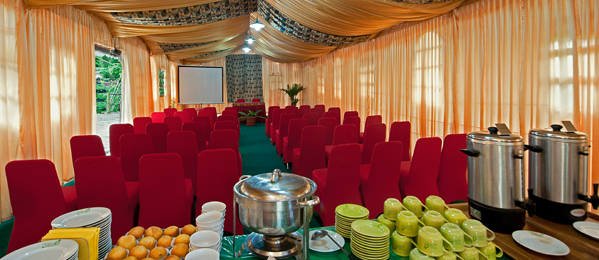 This Hall is one of our new facilities and has a unique, yet elegant concept. The tent fabrics we use are Batik, which cannot be found anywhere else. The uniqueness of the tent is the best point of this hall. With a particular arrangement, the Tenda Hall can load to 25 to 120 people. If you want to enjoy something unique,Tenda hall is your answer.
TULIP HALL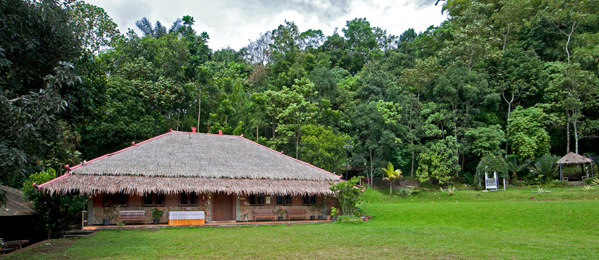 This is our main hall, in which you can do a variety of activity such as meetings, trainings or even a wedding. We can do a variety of arrangements that will suit your needs. This hall can accommodate around 100 to 400 people at once.